Date & Time
Date(s) - 01/28/2023
11:00 am - 3:30 pm
Location
South County Guns
Fortress is offering our 4.5-Hour Emergency Wound Treatment Class
Saturday, January 28th, 2023
At South County Guns in Schererville, Indiana.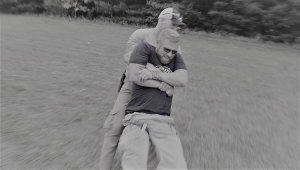 Cost $175 per student – Includes personal wound treatment kit to take home.
Topics:
– Application of the Israeli Battle Dressing
– Tourniquet application
– Clearing the airway/nasal catheter insertion
– Tension Pneumothorax
– Chest seal application
– Wound packing
– Assembling an Individual First Aid Kit [IFAK]
..and, much more!
Time:
11am – 3:30pm
Address:
South County Guns
2133 US Hwy 41
Schererville, Indiana 46375
Located in the Oakside Plaza on the East side of US41
Two step sign up:
#1 – Submit Tuition (separate payment of $175 for each attendee)
Click HERE for payment link for credit or debit card
There is a NON-REFUNDABLE 3.5% processing fee when paying with credit or debit card. If you would like to avoid that possibility in case of cancellation, a check or money order may be mailed directly, along with a completed Student Sign Up Sheet, to our mailing address:
Fortress Defense
905 Joliet Street #162
Dyer, IN 46311
Checks must be received 10-days before class time. If this is a last minute sign up and you'd like to pay by check, please contact us for instructions on how to do so. 708-522-8060 frank@fortressdefense.com
#2 – Fill out a Student Sign-up Sheet.
Click HERE to submit a student sign up sheet.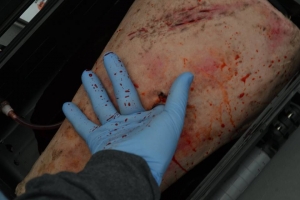 What you will need:
1 – Pocket knife
2 – Safety Glasses
3 – Note taking materials
4 – Snacks, beverages, whatever you need to survive the afternoon.
5 – And old t-shirt, towel, or pair of pants you can rip up.
Please don't forget to fill out a student sign up sheet!