Fortress


The Official Trainer For The ML-12 Launcher!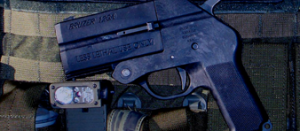 Fortress has teamed up with Bruzer Less Lethal as the official trainer for the ML-12 Launcher!
The ML-12 is a 12ga less lethal launcher designed to fire a number of popular rounds, including bean bag, rubber buckshot and skip, as well as flare and gas rounds.
Unlike the standard 12gs shotgun, the ML-12 may be carried on one's person. Always with you – always an option!
Contact Bruzer directly for purchasing and training options.
Bruzer Less Lethal
1235 West Hively Avenue
Elkhart, IN 46517 USA
Phone: 866-694-4741
Fax: 866-231-7571
Like Bruzer on Facebook!