Date & Time
Date(s) - 10/21/2023 - 10/22/2023
All Day
Location
St Joseph County Conservation Club
Fortress in offering our Armed Vehicle Defense Class in Sturgis, MI, October 21/21, 2023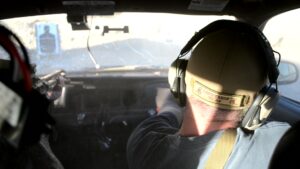 The most common places of attack in the US are parking lots and driveways.
Why?
VEHICLES!
With today's key-less entry/start vehicles, auto thieves require the owner to be present in order to start the car, which translates to extreme danger of armed confrontation the closer we get to our vehicles. Knowing how to fight in, from, and around automobiles is a necessary skill!
Duration: 2-days, 16-hours
Round count: 350 pistol, 150-rifle
Prerequisites: Must be a graduate of our (or DTI) Level 1 Handgun to attend.
Ages: 18, and up
Cost: $485 (includes range fee, and vehicles)
Easy TWO-step sign up:
Step 1 – Submit Tuition (separate payment of $485 for each attendee)
Click HERE for payment link for credit or debit card
There is a NON-REFUNDABLE 3.5% processing fee when paying with credit or debit card. If you would like to avoid that possibility in case of cancellation, a check or money order may be mailed directly, along with a completed Student Sign Up Sheet, to our mailing address:
Fortress Defense
905 Joliet Street #162
Dyer, IN 46311
Checks must be received 10-days before class time. If this is a last minute sign up and you'd like to pay by check, please contact us for instructions on how to do so. 708-522-8060 frank@fortressdefense.com
Step 2 – Fill out a Student Sign-up Sheet.
Click HERE to submit a student sign up sheet.
If this will be your first time training with us, we ask that you take a moment to review our Terms and Conditions for Training with Fortress page before you sign up.
This is a Rifle/Pistol class – you'll need both!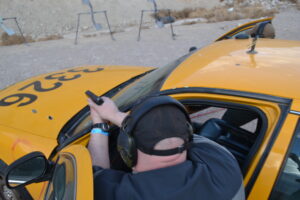 Recommended hotel:
Holiday Inn Express
45 750 N
Howe, IN 46746
(260) 562-3660
There is also a Hampton Inn in Howe, as well as lodging in Three Rivers, MI – all are within 15-minutes of the range.
St. Joseph County C.C. is on EASTERN time! We start class at 9am EASTERN! Please be 15-min early.