Date & Time
Date(s) - 07/31/2021 - 08/01/2021
All Day
Location
St Joseph County Conservation Club
Fortress will be offering our standard 20-Hour Level I Handgun Course w/night shoot at the St Joseph County Conservation & Sportsman's Club, July 31st-August 1st, 2021.
This class will run simultaneously with our Women's Level I Course at the same facility, allowing couples and families to train the same weekend while offering a choice of pace, instructor, and environment.
Ages 18, and up.
500-rounds of pistol ammunition required. (We understand the ammunition availability issues and have reduced our round count by 100 this year. But, no matter what, we still have to shoot to learn these skills. If you're serious, you'll be able to locate ammunition. We'd suggest a good place to start is Super Vel. They are producing training ammo in 9mm, 45ACP, and .223 – If you join their email list they will alert you when it is about to be released for sale.)
Cost is $385 (Includes $10 range fee.)
You do not need a PayPal account to pay through PayPal with a credit card.
Paypal fee of 3% is non-refundable. If you would like to avoid that possibility in case of cancellation, a check or money order can be mailed directly with Student Sign Up Sheet to our mailing address:
Fortress Defense
905 Joliet Street #162
Dyer, IN 46311
Don't forget to click HERE and fill out the student sign up sheet, or, to print one out and send in with your check payment.
If this is your first time training with us, we ask that you review our Terms and Conditions for Training with Fortress page.
For directions and hotel info contact Jeff Brazo, email: palsticman04@gmail.com
Class size is limited – sign up immediately to hold your spot!
Question: What sets you class apart from the others?

Answer: We immerse you in information and techniques that actually apply to your life. We give you what you need and nothing you don't! You learn how to live with your gun, in every sense of the word. From loading, unloading, and chamber check, to carry methods and using public restrooms while armed. We teach you not only how to win the fight, but how to avoid it in the first place. We take you from the moment you holster your gun at the start of your day, to interacting with police and the legal aftermath of a lethal force encounter.
A comprehensive review of this class by a past student can be read here.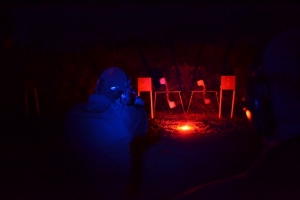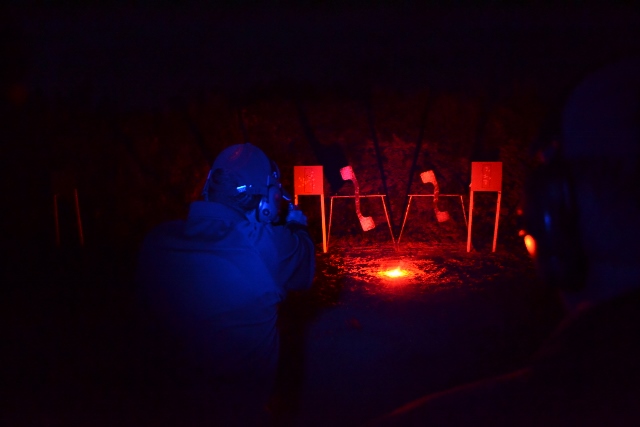 Recommended hotel:
Holiday Inn Express
45 750 N
Howe, IN 46746
(260) 562-3660
There is also a Hampton in in Howe, as well as lodging in Three Rivers, MI – all are within 15-minutes of the range.
St, Joseph County C.C. is on EASTERN time! We start class at 9am EASTERN on Saturday. [Your hotel 10-minutes away, might be on Central time – don't let it trick you!]