Date & Time
Date(s) - 11/10/2018 - 11/11/2018
All Day
Location
Shadd Farms
Fortress is offering our Level I Handgun/Daily Carry Skills Course w/night shoot, November 10/11, 2018, at the Shadd Farms range facility in Lake Butler, Florida.

Ages 18, and up.
Our travel staff will include the famous Tricia Ellison! So, this will be a women friendly environment, and we encourage our female colleagues to join us!
Question: What sets you class apart from the others?

Answer: We immerse you in information and techniques that actually apply to your life. We give you what you need and nothing you don't! You learn how to live with your gun, in every sense of the word. From loading, unloading, and chamber check, to carry methods and using public restrooms while armed. We teach you not only how to win the fight, but how to avoid it in the first place. We take you from the moment you holster your gun at the start of your day, to interacting with police and the legal aftermath of a lethal force encounter.
Requires 600-rounds of ammunition
You will need to bring a lunch both days, we will take a dinner break on Saturday before the night shoot.
Start time is 9am EST both days, please be early!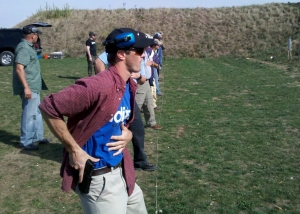 A comprehensive review of this class by a past student can be read here.
Please click the red sign up button on the upper right of this page and fill out the student information form – if you don't we won't know how you want your name on your certificate!
Shadd Farms website, click here.