Date & Time
Date(s) - 06/05/2021 - 06/06/2021
All Day
Location
st joseph county conservtion club
Fortress is presenting our Level II Rifle Course, June 5th, 2021, at the St Joseph County Conservation Club in Sturgis, Michigan.

Picking up where Level I left off, we'll run you through lots of one-handed shooting drills, massive uses of cover and shooting positions, transitions to pistol, support side and one-handed shooting, shooting while injured, and a night shoot full of smoke, flares, and other unique tortures to be announced on scene. This is what Americans should be doing on a regular basis – Join us!
Course Prerequisite: All students must have attended a Fortress Level I Rifle Course to attend – NO EXCEPTIONS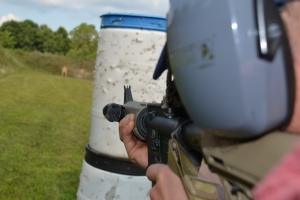 500-rounds of rifle ammunition, and 100 rounds of pistol ammunition, are required.
(We understand the ammunition availability issues and have reduced our round count by 100 this year. But, no matter what, we still have to shoot to learn these skills. If you're serious, you'll be able to locate ammunition. We'd suggest a good place to start is Super Vel. They are producing training ammo in 9mm, 45ACP, and .223 – If you join their email list they will alert you when it is about to be released for sale.)
Ages 18, and up.
Cost is $385 per student.



Hotel Information:
Holiday Inn Express
45 750 N
Howe, IN 46746
There is also a Hampton in in Howe, as well as lodging in Three Rivers, MI – all are within 15-minutes of the range.
St. Joseph County C.C. is on EASTERN time! We start class at 9am EASTERN on Saturday. Please be 15-min early to get settled and sign waivers.
You will need a packed lunch both days, and diner on Saturday
"Guard with jealous attention the public liberty. Suspect everyone who approaches that jewel. Unfortunately, nothing will preserve it but downright force. Whenever you give up that force, you are ruined…. The great object is that every man be armed. Everyone who is able might have a gun."
– Patrick Henry, Speech to the Virginia Ratifying Convention, June 5, 1778