Date & Time
Date(s) - 08/13/2023
9:00 am - 5:00 pm
Location
St Joseph County Conservation Club
One-Hand/Support-Side Defensive Carbine
Sunday, August 13, 2023
Sturgis Michigan

NONE of us practice our support-side shooting enough – now is you chance!
Ages 18, and up.
300-rounds, rifle
Cost: $225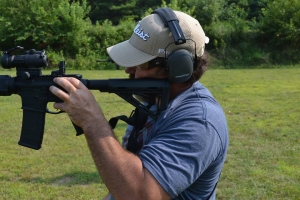 Easy two-step sign up:
#1 – Submit Tuition (separate payment of $225 for each attendee)
Click HERE for payment link for credit or debit card
There is a NON-REFUNDABLE 3.5% processing fee when paying with credit or debit card. If you would like to avoid that possibility in case of cancellation, a check or money order may be mailed directly, along with a completed Student Sign Up Sheet, to our mailing address:
Fortress Defense
905 Joliet Street #162
Dyer, IN 46311
Checks must be received 10-days before class time. If this is a last minute sign up and you'd like to pay by check, please contact us for instructions on how to do so. 708-522-8060 frank@fortressdefense.com
#2 – Fill out a Student Sign-up Sheet.
Click HERE to submit a student sign up sheet.
CLASS SIZE IS LIMITED – GET REGISTERED TODAY!
9am – 5:00 EASTERN TIME!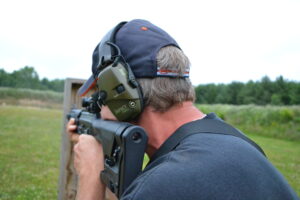 Topics:
– Zeroing your rifle
– Shooting positions
– Swapping rifle from strong side to support side
– Firing rifle one-handed
– One-handed shooting
– One-handed reloads
– One handed stoppage reduction
…and more!
What you will need: