Date & Time
Date(s) - 06/22/2019 - 06/23/2019
All Day
Location
Sand Burr Gun Ranch
CANCELED



We have cancelled this class in order to honor the passing of Denny Reichart, owner of Sand Burr Gun Ranch, and his scheduled memorial.
Course open ONLY to past Fortress or DTI students who have previously attended Level I Handgun AND Level I Rifle. Please don't contact us asking if you may attend because you've trained somewhere else – that's a waste of both our time.
This is not a beginner class, and will be short on lecture.  Students will be made up of only those who already understand the basics.
You'll have an opportunity to brush off the cobwebs, hone your existing skills, and confirm zero on your rifles.  We'll also add in a 2-3 hour Treatment of Gunshot Wounds portion on Sunday. (Prior med training is NOT required.)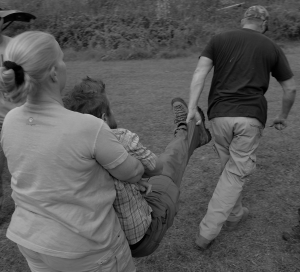 Night shoot included!
October 21/22 – Sand Burr Gun Ranch, Rochester, Indiana.
Cost is a low $250! All we're looking to do is cover expenses. (You're paying just over $10 an hour to train – no excuses!)
Class requires at least six paid students to happen. If we don't have that 2 weeks out, we'll refund all of you in full.
500 rounds, pistol.
400 rounds, rifle.
But, bring more just in case.
You'll need to bring a lunch both days – you know the drill. Bring cash if you need extra IBD's or med supplies.
Hotel Information:
Ask for the "DTI" or "SAND BURR" rate.
Super 8
209 E. McDonalds Rd.
Rochester, Indiana 46975
574-224-8080
Quality Inn
289 McDonalds Rd.
Rochester, Indiana 46975
574-223-7300
We start at 9am on Saturday, Please note Rochester, IN, is on EASTERN time.
Sand Burr Gun Ranch
2111 East 350 North
Rochester, Indiana 46975