Date & Time
Date(s) - 08/26/2023
9:00 am - 5:00 pm
Location
St Joseph County Conservation Club
Up-Close and Personal Defensive Handgun
Saturday, August 26, 2023
Sturgis Michigan

Practical application of the defensive handgun with emphasis on contact to 3-metere engagement.
Prerequisite: You must have attended a Fortress Level I Handgun class to participate – NO EXCEPTIONS
Ages 18, and up.
250-rounds required
Cost: $225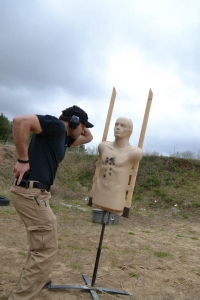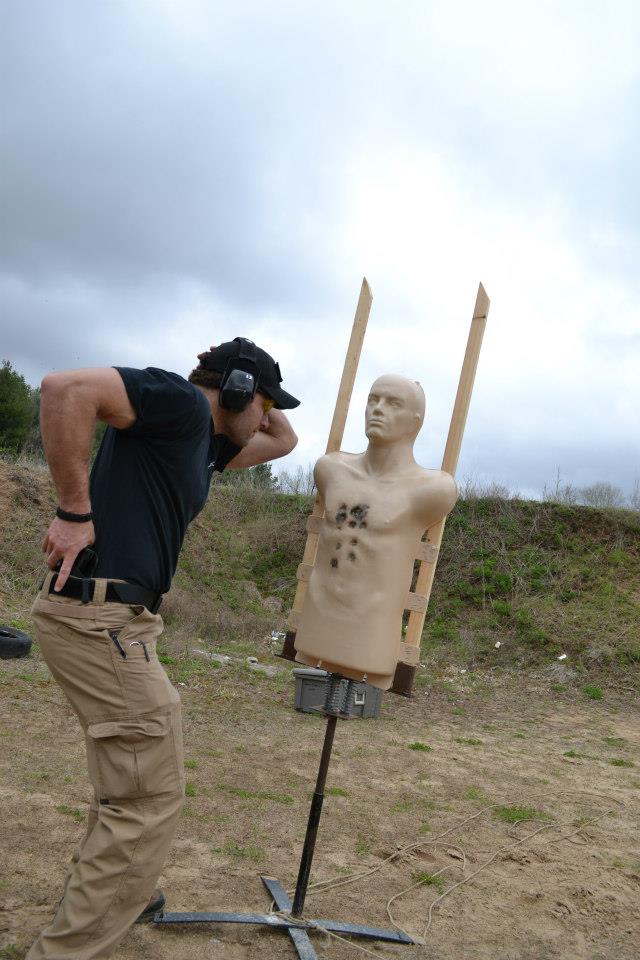 Easy two-step sign up:
#1 – Submit Tuition (separate payment of $225 for each attendee)
Click HERE for payment link for credit or debit card
There is a NON-REFUNDABLE 3.5% processing fee when paying with credit or debit card. If you would like to avoid that possibility in case of cancellation, a check or money order may be mailed directly, along with a completed Student Sign Up Sheet, to our mailing address:
Fortress Defense
905 Joliet Street #162
Dyer, IN 46311
Checks must be received 10-days before class time. If this is a last minute sign up and you'd like to pay by check, please contact us for instructions on how to do so. 708-522-8060 frank@fortressdefense.com
#2 – Fill out a Student Sign-up Sheet.
Click HERE to submit a student sign up sheet.
CLASS SIZE IS LIMITED – GET REGISTERED TODAY!
9am – 5:00 EASTERN TIME!
Topics:
– Contact shots
– Weapons retention
– Weapons takeaway
– Drawing and shooting from the ground
– Flash sight picture/slide sighting
– Engaging multiple attackers in close quarters
…and more!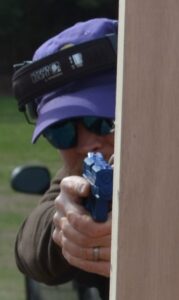 What you will need:
– Modern, reliable, functioning handgun, with a proper holster (Holster must be specifically for your make and model. Nylon/one-size-fits-all holsters are not allowed. Holster must be worn on your belt, either inside or outside the waistband. Shoulder, ankle, cross draw, and small of back holsters are NOT allowed in this class. Neither is "off body" carry.)
– Long pants with proper belt loops (Jeans or "tactical"-style pants like 5.11 brand)
– A proper belt which can hold up the weight of your holstered pistol.
– At least one carrier for your spare magazine or speedloader.
– At least 2 spare magazines (autoloader) or speedloaders (revolver)
– Eye protection with side protection.
– Hearing protection (full coverage or foam ear plugs – bring both if you have it)
– A hat with a brim ( like a baseball cap)
– Sturdy footwear. (gym shoes are fine. Hiking-style boots are recommended.) NO open-toe footwear!
– Note taking materials.
– A folding/lawn chair.
– Your lunch, snacks and beverages. We will not be leaving the range for lunch.
– Anything else you need to survive the day.
Recommended hotel:
Holiday Inn Express
45 750 N
Howe, IN 46746
(260) 562-3660
There is also a Hampton Inn in Howe, as well as lodging in Three Rivers, MI – all are within 15-minutes of the range.
St. Joseph County C.C. is on EASTERN time! We start class at 9am EASTERN! Please be 15-min early.