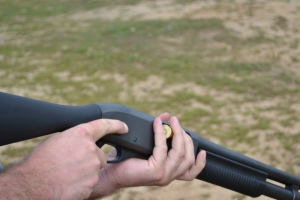 One of the most effective firearms for self defense is the shotgun; it is also one of the most misunderstood. There are many myths and half-
truths surrounding the shotgun, and this course is designed to address them. Fortress will guide the novice through the ins-
and-
outs of the shotgun, and present a useful skill set which will then be applied to practical self defense.
We attempt to provide a staff member for every 2-3 students to provide the most personal instruction experience possible. If requested, a female instructor will be available to assist any female students.
Required student skill level: Completion of the Fortress Level I Pistol Course, or equivalent pistol course.
Equipment required: Functional DEFENSIVE shotgun with sling, pistol with proper holster, magazine or speedloader carrier for pistol.
Ammunition requirements: 125-rounds of buckshot, 25-slugs
Duration:  One Day (a two-day shotgun course is also available on request.)
Gun handling and range safety
Equipment selection and carry.
Practical application philosophies of the shotgun for self defense.
Slinging/unslinging/mounting
Movement
Cover/Concealment
Zeroing for slugs
Patterning buckshot
Ammunition regulation
Ammunition swap
Magazine charging techniques
Transition to handgun
Shooting positions
We will travel to you and train your group on your personal range, or at a range in your locality which meets our requirements. If range facilities allow, a night shoot will be scheduled, as well.
Contact us  for scheduling and pricing.
Firearms and equipment can be provided for rent with advance notice.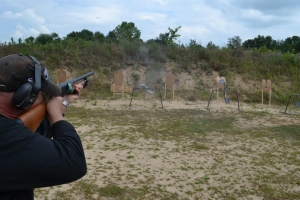 "A 99 percent shooter with a 1 percent brain will almost invariably be beaten in a gunfight by the 1 percent shooter who has a 99 percent brain. Since the dawn of mankind, humans have had to rely on their thinking prowess to survive. The firearm is merely the means to attain the end."
 –
Louis Awerbuck