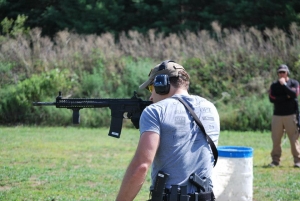 Level II Rifle picks up where Level I left off, with emphasis on running your rifle one-handed and support-side. As running the rifle becomes second nature, drill focus more on problem solving and pushing the operator's envelope of accuracy and speed.
We attempt to provide a staff member for every 2-3 students to provide the most personal instruction experience possible. If requested, a female instructor will be available to assist any female students.
Required student skill level: Completion of the Fortress Level I Pistol Course, or equivalent pistol course, as well as Level I Rifle.
Equipment required: Functional magazine fed, semi-automatic rifle with sling, pistol with proper holster, magazine or speedloader carrier for pistol.
Ammunition requirements: 1o00 rounds for rifle, 200 rounds for pistol.
Duration: Two full days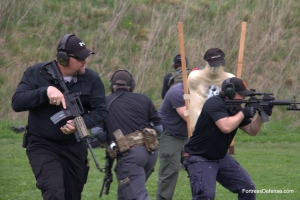 Gun handling and range safety
Practical application philosophies of the rifle for self defense
Movement
Cover/Concealment
Zeroing
One-handed reloading techniques
One-handed stoppage reductions
Shooting positions while injured
Support side shooting/one handed support side shooting.
Engagement of targets from one to 100-yards
Contact shots
Transition to handgun/transition to handgun while injured.
Hostage situations
Weapons retention
Using the rifle as an impact weapon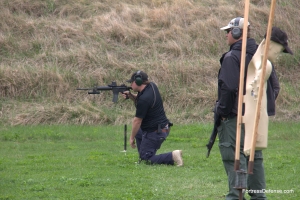 We will travel to you and train your group on your personal range or at a range in your locality which meets our requirements. If range facilities allow, a night shoot will be scheduled, as well.
Contact us for scheduling and pricing.
Firearms and equipment can be provided for rent with advance notice.