Master knife maker Brian Hoffner was present at the annual NRA show this past weekend and I secured a copy of his long awaited Hoffner Hand Hawk. Since he first announced the concept 2 years ago he has been refining the design, unwilling to go into production until the final product met his high standards of quality and functionality. I finally have one and it was worth the wait!
The Hand Hawk is a small, belt carry "hatchet" designed for both utility and personal defense, the former being how I intend to deploy mine.
Equipped with an axe edge, a scribe point (which will easily break side window auto glass), oxygen wrench, fire hydrant wrench, gas shut off wrench, hex drive ratchet drive, and bottle opener, it makes a mandatory addition to any emergency response personnel's gear. EMS, police, utility workers, etc…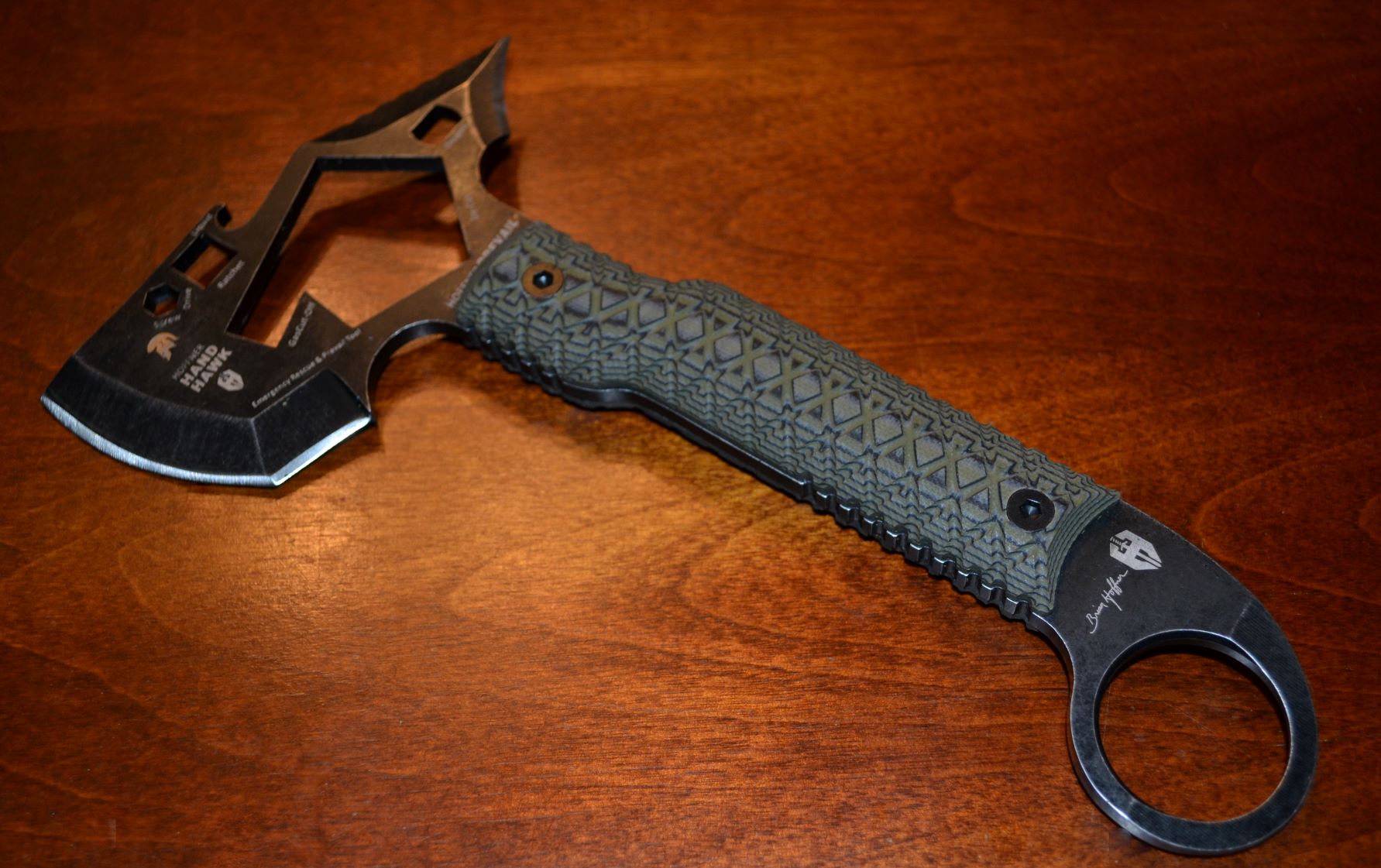 Ergonomics are phenomenal! Cutaways for fingers give outstanding control over close in shaving and scribing work. Handle is equipped with a finger ring which works equally as well with index or pinky fingers, depending on the grip preference of the user.  The handle base is tapered for use as a pry tool.
Like all Hoffner products it seems immune from abuse. I assume some damage could be inflicted with a shape charge or a torch…but, other than that, I expect mine will serve its next owner just as well long after I'm gone.
The Hand Hawk will be a permanent part of my home emergency equipment, and I plan on adding a second to my vehicle kit.
Great job, Brian!
Order yours through Hoffner's at:
Hoffners.com
Enter code 'SHARPE' for a very generous discount!