Fortress is a proud sponsor of The Survival Podcast with Jack Spirko!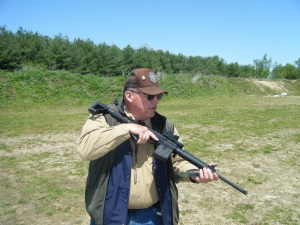 Fortress hosts John & Vicki Farnam!
May 2/3 Armed Citizen's Response to Terrorist Attack
May 2/3 Women's Handgun
May 8/9/10 DTI Instructor Course
Rochester, IN
Chck our calendar for details!
An interview with John Farnam
Friends of Fortress



DTI For Women

View all Events »
Tulsa Sees Rash Of Defensive Shootings Click Here
Three Charged W/Murder After Accomplice Shot During Home Invasion Click Here
PA Police Corporal Charged in Training Death of Trooper Click Here
Federal Judge Strikes Down Interstate Handgun Sales Ban Click Here
Man Wins Gunfight w/THREE In Drive Thru Click Here
7 Habits of People w/Mental Toughness Click Here
Black Panther Leader Undergoes Shoot/No Shoot Training Click Here
Fortress Quote of the Week
"He was an All-American boy murdering All-American girls"
- James Sewell, Asst. Chief of Campus Police, FSU, regarding Ted Bundy.
…I'm in awe of you and your staff's dedication, professionalism and knowledge. I'm still comprehending the ramifications of this training in improving my handgun self defense skills as well as character building. It is difficult to adequately describe my gratitude so I'll leave it at that.

I've had my eyes open as a gun owner and one who choses to carry constantly.

The class was definitely more than I expected and know I'll be able to put the lessons to good use. After all our drills, I feel more confident in my ability to run my rifle at longer distances and even at night. I have a huge amount to absorb and hope I'll be able to get it written down before it escapes me.

Thanks again for all your efforts during a very hot weekend. I look forward to training with you again in the future.

Again, thank you! You and your team are true professionals. I know it is tiring and stressful handling all us inexperienced students especially with ammo! I was impressed with your attentiveness to safety and patience to guide us thru the training.

Today was the very first time i shot a gun, a Glock 19 to be exact. Thank you to Fortress for offering a defensive shooting class for newbies like me and making it one of the best experiences of my life! …you guys are absolutely amazing!

…another round of excellent guidance! I feel privileged to be included in your schedule-you are a tremendous resource. As always, the training is fun, practical and most of all, provides life-long skills (with vigilant practice, of course).

…Thank you again for an experience I will take with me forever!

I just wanted to thank all of you at Fortress again for an opportunity of a lifetime!! I was very blessed and honored to have instruction by you! …I cannot even put into words how [the class] has changed my life!! It's very surreal.

I am looking forward to furthering my journey and have the opportunity to learn (and grow) from the great people at Fortress again.

…Again, THANK YOU!! It somehow doesn't seem enough to say. Looking forward to more Fortress opportunities!